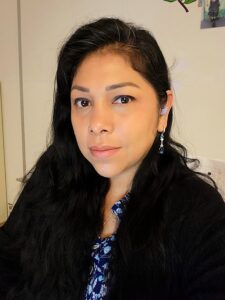 Practicing Since: 2009
Zamir cultivates an atmosphere and relationship with her clients that is fundamentally supportive and nonjudgmental to both adults and children. Zamir has experience working with clients dealing with depression, anxiety, grief, DSM-5 diagnosis, and family counseling.
Zamir believes that therapy is a journey of self-exploration by the client, meant to increase their level of self-understanding and self-awareness. Zamir strives to empower the client to connect with themselves – their current as well as past experiences and emotions – in order to determine the direction, they want to take in resolving their dilemmas. She treats each person as a unique individual, worthy of unconditional acceptance, regardless of his or her personal circumstances or struggles. It is her desire to come alongside, challenge, and encourage her clients to find healing emotionally, mentally, physically, and spiritually.
Zamir is under the clinical supervision of Mary Dolby-McDonald, LCSW (License #: 0904003530)