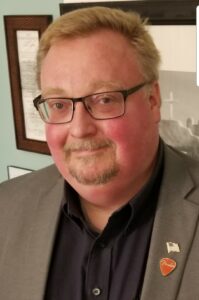 Practicing Since: 1999
Will is a strong psychotherapist and counselor, with a "direct, firm, no nonsense, yet compassionate" style of counseling. He serves patients of all faith and non-faith groups, as he is well-versed in most religious, philosophies, and world views. He has served patients (children, adolescents, families, and couples) in a wide variety of service arenas such as: outpatient mental health centers, psychiatric rehabilitation programs, hospital emergency departments, psychiatric inpatient facilities, in-home mobile therapy, assisted living facilities, foster care agencies, child protective service agencies, and private practice.
Will is a counselor with over 20 years of experience working in the mental health fields. He graduated in 1995 from Towson State University with a B.S. in psychology, alcohol and substance dependence, sexual and pornography dependence, spiritual issues, grief and loss issues, mediation for separation and custody issues, family and marriage reconciliations, crisis services, premarital and marriage/couples counseling, fitness for duty services, and court evaluations. Will is blessed with having married his high-school sweetheart and being married for over 20 years, along with having four children (adolescence through early 20's).
Will is licensed in the state of and Maryland #11482.