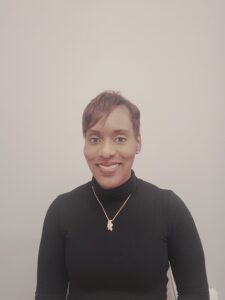 Practicing Since: 2022
Tanya's clients can expect a warm, inviting atmosphere that is free from distractions. A place where they feel accepted and safe to be vulnerable. She enjoys examining how the client's thoughts and experiences affect how they feel, which in turn affects their behavior. She helps her clients get to the root of their issue and provides psychoeducation, to teach skills that they can utilize daily to help self sooth themselves.
Tanya believes that mental health is important at every stage of life and that it affects how we think, feel and act. She partners with clients to help them navigate a path towards peace and does not force the process. She is willing to adjust treatment plans and processes as needed.
Tanya's hobbies include reading, traveling, hiking/working out, DIY projects, volunteering, and spending time with family and friends.
Tanya is licensed in the state of Maryland (#LGP13014) under the supervision of Valerie Dawkins, LCPC #LC5263.