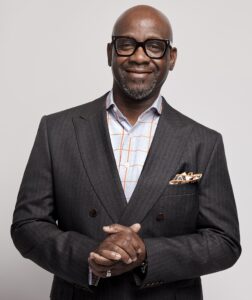 Practicing Since: 2022
Cedric is interested in hearing the client's story so he can determine the best approach to use in guidance to healing. He creates a warm, comfortable, inviting atmosphere for clients to share. Understanding that mental health impacts every aspect of life, Cedric believes therapy helps clients deal with issues that affect them daily.
Married for over 30 years, Cedric and his wife have 2 adult sons. They enjoy exercising, movies, reading, and traveling.
After completing an undergrad degree in Industrial Engineering, Cedric shifted his focus to counseling and completed his master's degree in Clinical Mental Health Counseling.
Cedric is licensed in the state of Maryland (#LGP14357) and is under the clinical supervision of Edward Ruiz, LCPC (Maryland #LC11991).