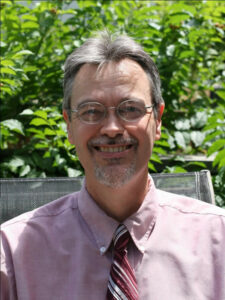 Practicing Since: 1987
Steve believes the best and most important component to the therapy process is in successfully developing a partnership in the process towards change. Through such relationships, there is great opportunity for healing, adjusting beliefs, and making significant changes to overall patterns of functioning. This is particularly relevant when understanding and embracing the possibility for transformation. Regardless of the circumstance, he steadfastly believes circumstances can change for the better. Life is a journey often fraught with danger and opportunity. Negotiating the path along the way often can be done more successfully when not walking alone.
Steve has been providing therapy for the past 25 years, having graduated from the University of Maryland School of Social Work in 1988. He received his BA in Social Work from Eastern Nazarene College in Quincy, Massachusetts in 1985. Steve has provided a variety of social work services in the communities where he has worked, including many community and school-based programs.
Steve is licensed in the state of Maryland #09238.
Client Thrive Program
Credentials Earned: