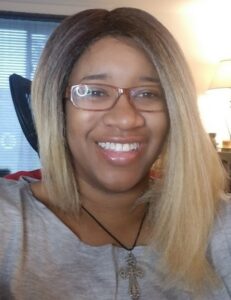 Practicing Since: 2017
Stephanie believes children and youth are resilient, unique, talented and capable of achievement. She provides an environment for open, clear, and comfortable ways for clients to communicate (talk or play) and will advocate for her client by providing holistic, inclusive, and collaborative services for clients to engage in during their therapeutic journey.
Stephanie is a Licensed Clinical Professional Counselor (LCPC) and School Counselor in the state of MD. She received her B.S. in Psychology and M.S. in Early Childhood Education from Jackson State University, and M.A. in Clinical Mental Health Counseling with a focus in clinical and school counseling from Regent University. She has experience providing services to children and adolescents in both the school and community setting. Based on her client's need, she provides Child- Centered Play Therapy, Emotional Freedom Techniques (tapping), Cognitive Behavioral Therapy and Solution-Focused Therapy.
Stephanie is licensed in the state of Maryland #LC11063.
Client Thrive Program
Credentials Earned: