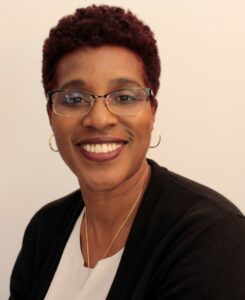 Practicing Since: 2010
Shon strives to connect with clients by validating their experiences. She hopes to validate the client's experiences by providing unconditional, radical acceptance. Shon also helps people to gain new perspectives by looking for the "bless in the mess." Her style is client-centered, and she aids in the client gaining increased insight and self-awareness so that they resolve ambivalence and become more skilled at solving their problems. Shon's family and life experiences are varied and diverse. She has faced and overcome many challenges in life and has personally found healing and freedom and brings this to the session as she helps others on their journeys.
She enjoys working with young adults who are facing and adjusting to change. Shon especially enjoys working with people who are pursuing health and wellness by making changes in nutrition and exercise. If a client has not yet understood their relationship with food and how that impacts lasting change to weight and health, she can help to unpack these issues. She is big on making mind-body connections and likes to bring creativity into counseling so she may use song lyrics, poetry, or even movement to help explore feelings.
Married with 5 children, in her free time Shon enjoys being active and exploring woodland and water-side walking trails.
Shon is currently only accepts female clients for individual therapy, but accepts clients of any gender for bariatric and couples therapy.
Shon is licensed in the state of MD (# LC5433).
Client Thrive Program
Credentials Earned: