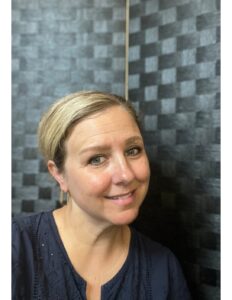 Practicing Since: 2016
Sarah creates a caring and supportive environment, championing clients in self-discovery and healing.
After earning a Master's in Art Education and a Master's in Art Therapy, Sarah continued expanding her knowledge and techniques, incorporating art into therapy. She is a Board-Certified Art Therapist and co-directed a Trauma Informed Art therapy clinic.
She is a world traveler, explorer, life-long learner, and lover of books.
Sarah is licensed in the state of Virginia (#0701010507)