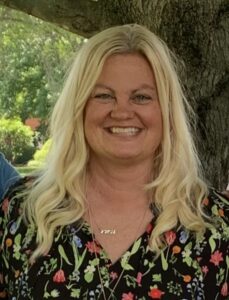 Practicing Since: 1998
Sarah believes therapy helps us to learn healthy thoughts, express our true feelings, and adapt to new, positive behaviors in our work, family, and significant relationships. It can help us determine who is safe in our lives and who needs to be kept at a distance to enable us to live in a mentally healthy state of mind. Sarah works with each client in a warm and inviting environment. Her clients will find her to be friendly, reliable, honest, and direct.
After completion of her master's, Sarah has continued to expand her knowledge by attending conferences and special trainings on Traumatic Memory and tapping techniques. She also completed Gottman Approach Level 1 training. Sarah also has experience working with clients experiencing emotional scarring from those in the church.
Sarah is married and she loves watching her kids do their thing, traveling, going to the beach, and seeing new places with them. Reading and playing with her two dogs also bring her joy.
Sarah is licensed in the state of Maryland (LG12614) and is under the supervision of Nicole Green, Maryland (LC4253).
Client Thrive Program
Credentials Earned: