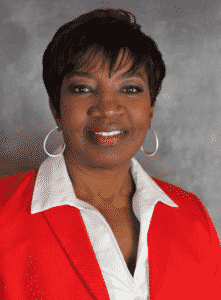 Practicing Since: 2003
Sandra always starts therapy where the client is presently in their life. She is respectful and understanding of both mental health and substance abuse issues and is nonjudgmental and compassionate with her clients. Sandra believes in providing a calming therapeutic environment and if the client prefers can include natural oil fragrances and calming music. In working with children, Sandra is willing to speak privately with children to help build their comfort level while taking the parents into consideration in building the therapeutic relationship.
Sandra enjoys listening and hearing people's life stories and experiences. She is passionate about studying, learning new ideas, and sharing helpful life changing information with others. Sandra's prior experience includes social work with families with children including single mothers, school-based wellness programs working with middle school children for 2 years, working with children with all types of issues such as divorce, suicide, parents with substance abuse issues, anger, anxiety, and depression. Sandra's life experience raising her own children has helped to add understanding, insight, wisdom, and compassion for others.
In Sandra's personal time, she enjoys spending leisure time with family and has a personal motto of family first. She enjoys reading, listening to inspirational videos to increase her understanding of human nature, spending time in meditation, listening to calming and soothing music, working out at the gym, and light yoga practice.
Sandra is licensed in the state of Maryland #14606.
Client Thrive Program
Credentials Earned: