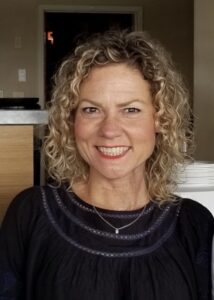 Practicing Since: 2008
Sabrina specializes in resiliency and growth. With a warm, collaborative and motivational approach, she partners with her clients to identify obstacles serving as barriers to reaching goals, managing difficult circumstances, experiencing satisfying relationships and living a fulfilling life. What may seem insurmountable at the time can become attainable as one heals from past hurts, gains knowledge and insight, and learns new skills in a supportive and encouraging environment. Influenced by her fitness background, Sabrina believes in treating the whole person by addressing issues of the heart, mind, body and soul. She treats from a strengths-based, insight-oriented, in-your-corner perspective.
Sabrina obtained her Master's in Social Work from Rutgers University in 2008. Her undergraduate degree, also from Rutgers, is in Exercise Science and Sports Studies through which she began her career in healthcare and health promotion. Her clinical experience centers around those recovering from traumatic injuries and illnesses, those learning to manage chronic medical conditions, and those healing from loss. As a Certified Grief Recovery Specialist, she finds great satisfaction in helping clients move beyond the pain caused by loss of any kind. Sabrina has received training in CBT, DBT, Trauma Treatment, Motivational Interviewing, Mindfulness and Emotional Regulation.
Sabrina is licensed in the state of Maryland #22423.