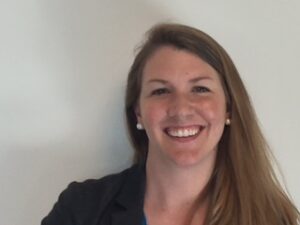 Practicing Since: 2003
Patricia (Trisha) believes that a strong foundation is essential to coping with life's challenges. As a therapist, Trisha utilizes multiple therapeutic modalities to best facilitate goal achievement, successful functioning, and overall wellness. She works with the client to start where they are and moves them toward success through combinations of cognitive and behavioral approaches.
Trisha is a licensed, clinical social worker who received her professional education at University of Maryland and Towson University. She has her Master degree in Social Work and a Bachelors degree in Psychology. She has over 15 years of experience and has enjoyed working in various settings with a variety of populations. She especially enjoys working to help people reduce anxiety and learn stress management techniques to thrive in their daily routine. Trisha believes in taking a holistic approach to wellness and can incorporate Emotional Freedom Technique into sessions as desired.
Trisha is licensed in the state of Maryland #13811.