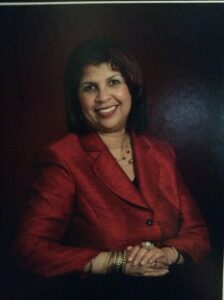 Practicing Since: 2000
Pam strives to create a comfortable, friendly environment to build trust with her clients. Tailoring her therapeutic approach to the needs of her clients, she encourages journal writing, bibliotherapy and storytelling.
Knowing that sometimes people get "stuck" or "fixated" in one area, Pam works diligently to help navigate through the complexities of life that affect the mind. She assists clients in processing thoughts so they can see how they have arrived at specific beliefs that may be limiting their growth.
In her spare time, Pam loves to sing. She has sung in various choirs over the years and plays the flute. She has also participated in drama productions and musicals as a singer and dancer.
Pam is licensed in the state of Maryland (MD#1736)
Client Thrive Program
Credentials Earned: