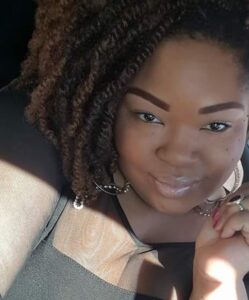 Practicing Since: 2022
Nija's heart's desire is to remind individuals that their circumstances do not define them, and that their surroundings do not dictate who and what they have the potential/power to become. Clients can expect to be met with a safe, warm, welcoming, and inviting atmosphere where individuals can begin to confront themselves as they strive to reach their fullest potential.
Nija especially desires to work with women and youth that have experienced grave traumatic experiences. She has a passion to help individuals to overcome negative self-image, hurt, and shame due to past situations and circumstances.
Nija's greatest treasure in life is her daughter. She thoroughly enjoys spending time with family, mentoring youth, reading, and shopping.
Nija is under the clinical supervision of Sanaa Mylan, LCPC, Maryland (#LC9949).