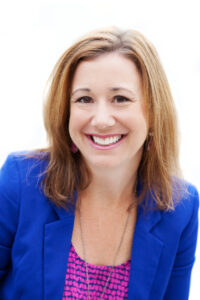 Practicing Since: 2007
Melissa focuses on building the therapeutic relationship through empathy, respect for the individual, and unconditional support. Through this therapeutic relationship, clients are able to set goals and achieve them. Once this therapeutic relationship is built, Melissa uses cognitive behavioral techniques, mindfulness, and strength-based approaches.
Melissa has been a licensed counselor for 12 years and holds clinical licenses in the states of Virginia and Colorado. Melissa received her Bachelor degree from Concordia University-St. Paul in Psychology and Family Studies and a Master of Arts in Community Counseling-Marriage and Family Therapy from the University of Northern Colorado.
Melissa has worked in a wide variety of settings from a Community Mental Health center doing in home family therapy, to private practice serving adults and couples, to providing video and text based (teletherapy). She enjoys working with women the most to empower them to make healthy long lasting changes while working through depression, anxiety, stage of life changes, or relational conflicts.
As a military spouse, Melissa understands the military culture and a lifestyle of frequent changes. She values working with others to navigate major life changes successfully. Melissa has been married for 11 years and has two children. In her spare time, she enjoys hiking, being outdoors, reading, kayaking, and spending time with family and friends.
Melissa is licensed in Virginia #0701008656.