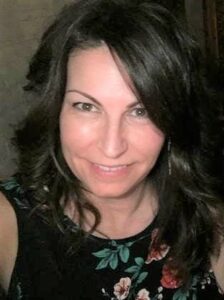 Practicing Since: 2015
Melanie uses a person-centered approach incorporating Cognitive Behavioral Therapy and mindfulness techniques as well as methods drawn from decision making skills, communication skills and stress management. Melanie practices from a supportive, solution-focused approach to allow for the client to meet his/her goals and specific needs.
Melanie's prior experience includes intensive outpatient treatment/psychotherapy with clients struggling with depression, anxiety, bi-polar disorder, personality disorder, PTSD, anger management, self-esteem issues, major life changes, grief and loss, and substance use/abuse. Melanie enjoys working with clients using a compassionate and collaborative approach; the client is part of their own treatment team. Melanie tries to meet the client where they're at by utilizing a variety of therapeutic interventions that are appropriately tailored to each client. Melanie sees therapy as a collaborative approach, contributing her professional input foundationally to help clients achieve their goals.
Melanie is licensed in the state of Maryland (#LC9364) and the state of Virginia (#0701012573).
Client Thrive Program
Credentials Earned: