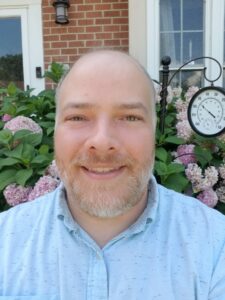 Practicing Since: 2007
Matthew has had specific training and experience in Human Growth and Development, Developmental Psychology, Human Memory and Learning, and Diversity Issues in Psychology. He has sought out additional knowledge and experience in Biofeedback, Neurofeedback, EMDR, Relaxation Strategies, and Anger Management.
Matthew has invested a significant amount of time and energy learning about and implementing techniques related to Trauma Informed Care, Positive Identity Development, and Grief and Loss. These topics commonly cause great disruptions in the lives of people with disability, as well as the general population. He strives to provide the best possible treatments and to help people develop a better sense of self.
Matthew Piercey is a Licensed Clinical Professional Counselor who specializes in working with people with Intellectual and Developmental Disabilities. He has worked in this field in different roles for over twenty years. In that time, Matthew has cultivated specialized skills and developed a deep rapport with people in these populations.
Matthew is licensed in the state of Maryland #LC9076.
Client Thrive Program
Credentials Earned: