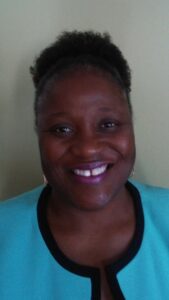 Practicing Since: 2005
Confidently, Marcia assists clients in reaching S.M.A.R.T. (Specific, Measurable, Achievable, Reasonable, and Timed goal setting) goals while using their resources and abilities. She provides an environment in which the client is able to identify, explain and plan "next steps" to resolve the concerns that arise in their lives. Marcia practices using solution-focused techniques, cognitive behavior based interventions to assist clients. The communication style she often uses is one based on social learning. There are times when slang, cultural norms, and taboos are used in sessions and she is able to follow with little to no need for the client to explain them. Over the past twelve years, Marcia has provided Licensed Professional Counseling to people of various cultural, economic and religious backgrounds. Marcia also incorporates client driven conversation, play therapy, art therapy, journaling, and reconstruction activities as part of her therapy. Her skills in counseling children through adults have enabled many clients to complete educational goals, unite with family members, and create new healthy family and personal traditions.
Currently she is a recognized National Board Certified Counselor. Previously she held the office of membership chairperson for the Maryland School Counselor Association. While residing in Maryland, she earned an Advanced degree in Counseling from Johns Hopkins University. For the past four years, she has practiced with a Licensed Clinical Professional Counseling certificated. Prior to arriving in Maryland, Marcia earned a Masters in Education with a focus on school counseling from Albany State University. With fifteen years of counseling experience, ranging from public school to private practice, she has provided supervision for over 12 graduate school counseling students, and has served as department chairperson. She has CPR and First Aid training, and has completed crisis and trauma courses.
Marcia is licensed in the state of Maryland #LC6043.