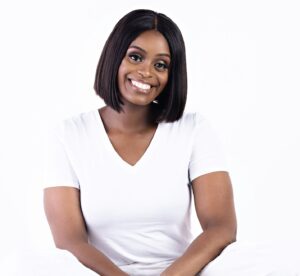 Practicing Since: 2014
Lisa likes to create an inviting and safe environment for clients to be their authentic selves and comfortable sharing openly. Lisa seeks to utilize person-centered, solution-focused, CBT, and DBT modalities as long as it fits what the client desires. Her goal is to ensure therapy is individualized and unique to the person.
Lisa believes the therapeutic process is a journey. She wants clients to understand that there isn't a time frame or due date for therapy. Therapy requires patience, vulnerability, and commitment just like anything else we do. It really is about what you put in because that is what you'll get out of it. Therapists are not advice columns but their role is to guide you to your own self-discoveries; that way it sticks with you long after therapy. The process is the use of resilience, modalities, and the individual's capacity to learn, grow, and see things differently.
In addition to many specialties, Lisa has also been trained in perinatal and postpartum mood disorders. She is an author, enjoys affirming women and encouraging them through faith and personal experiences. In her spare time, Lisa enjoys working out, reading books, going to see ballets, and spending quality time with friends and family.
Lisa is licensed in the state of Maryland (#22178) and Washington D.C. (#LC200002430).