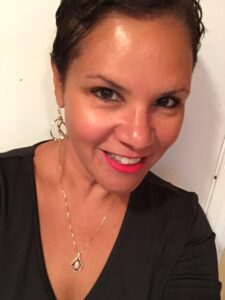 Practicing Since: 2010
Lisa believes everyone has the capacity and resiliency to help themselves but sometimes, they need someone else to help them discover the path to wellness. Her goal is to help individuals understand their thoughts, feelings, and experiences so that they may heal and grow in the healthiest way possible. Using cognitive-behavioral therapy, strength-based therapy, solution-focused therapy, and play therapy, Lisa supports a person's progress toward facing and conquering the challenges her client faces.
Graduating from George Washington University in 2010 with a Master's in Education and Human Development with a focus in Counseling, she completed a post-Master's certificate in Counseling in 2021. Lisa is also a licensed school counselor for K-12 and certified in hypnotherapy.
Lisa has two teenage boys, and enjoys spending quality time with them. She also loves to read, dance, listen to music, walk, meditate, and journal. Her favorite place to be in the world is at the beach by an ocean somewhere.
Lisa is licensed in the state of Virginia (#0704014557) and is under the clinical supervision of Stacey Crosson, LCPC (VA license #0717001506).