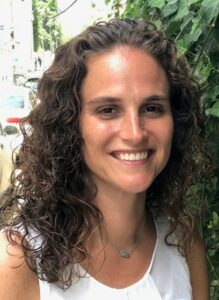 Practicing Since: 2020
Lindsay's goal is to provide a safe environment for individuals and couples to share their stories and experiences as well as their challenges. She believes the counselor-client relationship is critical when it comes to successful therapy. Lindsay uses a lot of cognitive-behavioral therapy, however, is eclectic in her approach and may use other techniques to help the client grow and identify strengths and weaknesses in her life. Lindsay believes in improving the whole self by focusing on the heart, soul, mind, and strength.
Lindsay graduated from Regent University in 2005 with her Masters in Community Counseling. She has experience working in hospitals with patients and families who have experienced trauma. She previously worked with kids, parents, foster parents, and families mandated by the court system who experienced extreme abuse and neglect at an agency in Virginia. She took a break from counseling to raise her kids. She is looking forward to working with adults as she picks her career back up, specifically adults experiencing grief, anxiety and depression as well as couples experiencing difficulties in marriage.
In her spare time, she enjoys spending time with her husband and 4 kids, traveling, reading, playing and coaching volleyball and teaching cycling classes.
Lindsay is licensed in the state of Maryland #LGP10224 and is under the supervision of Jessica Ives, LCPC (MD #LC2578).