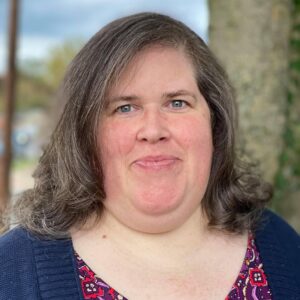 Practicing Since: 2018
It's easy in life to lose ourselves, to feel overwhelmed and stuck. Issues that
arise from work, family, environment and even our inner self can leave people
feeling angry, sad, frustrated or even numb. Sometimes people repeat
patterns and behaviors that they know aren't helpful, but then get stuck as
they are unsure of how to change or even begin the process to heal.
Kathryn strives to provide a warm and empowering space where she and her clients can explore what
may be holding clients back from living the life they want. Together they identify the
strengths and skills clients already have, how they envision their life and growth,
as well as learning new skills and techniques to help them make the changes
they want for a more fulfilling life.
Kathryn utilizes Acceptance and commitment therapy primarily with the incorporation
of strengths based, mindfulness, and spirituality to create an approach tailored
to each client. She enjoys working with adults on a range of issues including
depression, anger, parenting issues, career, communication, addiction,
grief/loss, anxiety and more.
Kathryn graduated from Loyola University Maryland with an MS in Clinical
Mental Health Counseling.
In her spare time, she enjoys spending time with her husband and son. She
also loves reading, painting, and genealogy.
Kathryn is licensed in the state of Maryland (LGP#11035) and is under the clinical supervision of Patricia Itzel, LCSW-C (MD #13811).