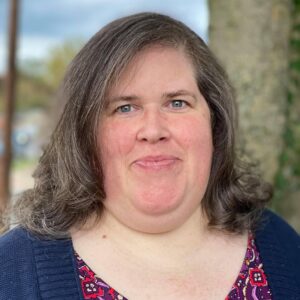 Practicing Since: 2018
Kathryn believes a friendly, warm, supportive, open, and empowering environment is crucial to the counseling process. This quote from Desmond Tutu is something she believes deeply, "There comes a point where we need to stop pulling people out of the river. We need to go upstream and find out why they are falling in."
Counseling helps fill our toolbox with skills that will help us not fall into the rushing waters of anxiety, depression, loneliness, fear and the many other feelings and emotions that sometimes overwhelm us. Instead, we can move toward the goals and life we want to live.
Kathryn graduated from Loyola University Maryland with an MS in Clinical Mental Health Counseling. She was a member of Chi Sigma Iota and the Counseling Honor Society. Kathryn also has additional training in ACT for grief and loss.
In her spare time, she enjoys spending time with her husband and son. She also loves reading, painting, and genealogy.
Kathryn is licensed in the state of Maryland (LGP#11035) and is under the clinical supervision of Patricia Itzel, LCSW-C (MD #13811).