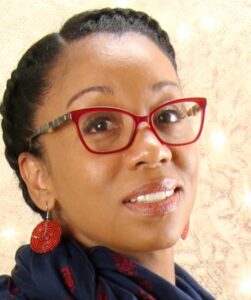 Practicing Since: 2015
Karen's therapeutic approach includes strength-based interventions which maintain a client's autonomy while fostering growth and wellness. She is dedicated to helping clients develop a greater sense of self, awareness of need, and openness to healing relationships.
Karen is currently pursuing a doctoral degree in Counseling and Psychological Studies. She has a Masters in Professional Counseling and has been an International Affiliate of the American Association of Pastoral Counselors (AAPC). Karen has facilitated conferences, mission trips and retreats in Africa, Latin America and Central Asia. She is currently a member of the Postpartum Support Virginia-Woodbridge Maternal Health Coalition and has specialized training in Perinatal Mood & Anxiety Disorders (PMADs).
Karen enjoys traveling and has lived abroad in Hungary, Ghana and Mexico with her husband and two children. When she wants to relax, you can catch her making sourdough bread, taking a long walk on a trail or reading a good memoir. She also loves creative writing and is an author of a children's book inspired by her travels.
Karen is licensed in the state of Virginia #0704013960 and is under the clinical supervision of LeeAnn Gumulauskas, LPC #0701008515.