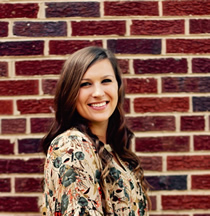 Practicing Since: 2010
Kara is a licensed clinical social worker in Maryland who is passionate about working alongside children, adolescents, and adults to address mental health issues, problems, or symptoms related to past or present traumatic experiences, and/or family and relationship issues. Kara believes in a holistic approach to healing from traumatic experiences and how they impact our mind, body and soul. She has also received additional certification in Trauma-Focused Integrated Play Therapy, Trauma-Focused Cognitive Behavioral Therapy and Progressive Counting.

Kara has the ability to combine her clinical experience with a nurturing, strength-based approach to empower children, adolescents, and adults in an outpatient treatment setting. She also enjoys working with couples and families and has received additional training in Imago Couples Therapy and Strategic Family Therapy. Kara has previous experience working with co-occurring substance abuse and mental health issues, and with survivors of human trafficking. Kara is passionate about empowering and working alongside of her clients to achieve their individualized goals.
Kara has completed a post-graduate Certification Program in Trauma Treatment with Children & Adolescents through the University of Maryland, School of Social Work facilitated by Dr. Carlton Munson. She has also completed additional certification in trauma-focused integrated-play therapy and Progressive Counting Therapy.  Kara has completed specialized continuing education course with Bessel Van Der Kolk M.D. on the mind/body connection to assist clients with effectively healing from trauma and PTSD.  She has completed continuing education course on Emotional Freedom Technique or "tapping" to improve treatment outcomes in anxiety and trauma symptoms, utilizing acupressure points, and is passionate about healing all parts of self; mind, body, and soul.  Kara is a wife and mother, and enjoys trail running & Pilates.
Kara is licensed in the state of Maryland #17374.
Client Thrive Program
Credentials Earned: