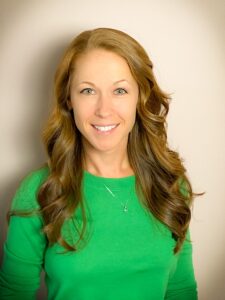 Practicing Since: 2020
Jessica Savage is a board-certified Psychiatric Mental Health Nurse Practitioner (PMHNP-BC) with experience in caring for and treating clients with psychiatric disorders across the lifespan. She is passionate about working collaboratively with her clients to develop an individualized plan of care that is mutually agreed upon, evidence-based, and achievable. She possesses strong clinical skills and a natural ability to build rapport with her clients.
Jessica has a special interest in first responders and healthcare workers since she spent 10 years in emergency nursing. She also caters to those struggling with infertility or undergoing fertility treatments. She is passionate about decreasing the stigma of mental health and has robust experience working with those struggling with, or in remission from, substance use disorders.
Clients can expect a safe and professional environment to conduct a comprehensive initial evaluation, an active dialogue about diagnosis and treatment options, and a supportive setting to continue both medication management and psychotherapy.

Jessica is licensed in the state of Maryland (#: AC003939)