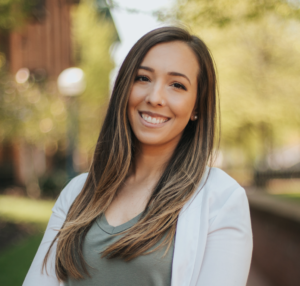 Practicing Since: 2009
Jenna is a licensed clinical social worker with close to 10 years of experience serving children, adolescents, families, and adults. In 2015, Jenna obtained her Master's Degree in Social Work, Clinical Concentration through University of Maryland, Baltimore Advanced Standing Program. She is a Board Approved supervisor as of February 2021. Jenna has a variety of experience using Cognitive Behavioral Therapy and Mindfulness Techniques. Over the years of experience working with many different demographics, Jenna gained a true passion working with survivors of trauma diagnosed with Post-Traumatic Stress Disorder (PTSD). She is a trained provider in Cognitive Processing Therapy (CPT), a highly-structured treatment for adolescents and adults that is effective in reducing symptoms of PTSD. As an integrated clinician, Jenna is also passionate about helping couples reach their full potential within their relationship and is a Certified Facilitator in Prepare/Enrich and Level 2 Gottman Method Trained.
During individual and couples sessions, Jenna values developing a strong therapeutic relationship built on trust and understanding. Jenna recognizes the strengths each individual clients brings and helps them to utilize these strengths to overcome life's challenges.
Jenna believes that starting therapy is one of the bravest and, most will tell you, life changing decisions. She believes the most rewarding part of the therapeutic process is coming to the place where you feel you have the tools you need and you have gotten out of it what you came into it for. Essentially, when you feel all your hard work has paid off! Jenna is a firm believer that therapy should not be a life sentence for life's problems. While she can't guarantee success or make any promises, she will do everything within her knowledge and expertise to give you a great "tool kit" of skills and strategies to take with you wherever you go
Each of the treatment modalities Jenna uses are designed to last only the length of time needed to teach you all the skills you need as you continue your recovery. This time ranges for everyone and you will work together to decide what that looks like for you. Prior to discharge, Jenna will discuss your goals and progress, and plan for how you can continue your recovery post-therapy in manageable ways. Check-up appointments in the future are encouraged as sometimes there only may be needed a little refreshing on some skills. Overall, Jenna's goal is to not just "give you a fish," as the saying goes, but teach you how.
In her free time, she enjoys spending time with her husband and amazing "bonus" daughter. She is a retired freelance photographer but sometimes comes out of retirement and enjoys doing photoshoots of families and couples, and serving on the photography team at her local church. She also loves fitness and exercise and enjoys working out as a form of therapy in itself!
Jenna is licensed in the state of Maryland (#19492).