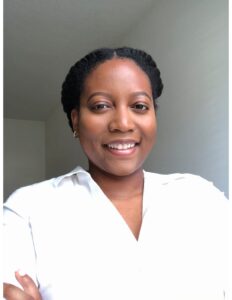 Practicing Since: 2020
Partnering with clients to create an individualized treatment plan that utilizes Person Centered Therapy and CBT is the goal for Jasmine. She endeavors to create a safe space where her clients feel comfortable enough to share their emotions without any judgment. While the effects of therapy aren't always instant, Jasmine believes transparency and consistency will make a significant difference in the process.
After earning her BS in Psychology, Jasmine continued to obtain her MA in Mental Health Counseling.
She loves taking her dog on walks, engaging in self-care, and trying new recipes.
Jasmine is licensed in Maryland (LGP12574) and is under the supervision of Michelle Pearce, Maryland Psychologist (05176).
Client Thrive Program
Credentials Earned: