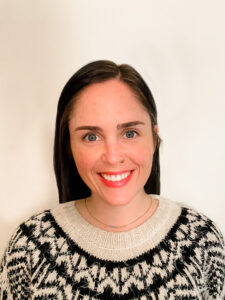 Practicing Since: 2019
Jackelyn provides therapy from a client-centered, strength-based, empowerment perspective, goal orientated, collaborative approach, and culturally competent. She likes to incorporate the use of art for expression and exercises. CBT is her main approach when working with adolescents needing improvement with anxiety, depression, self-image/confidence. Mindfulness and affirmation techniques are used such as breathing, meditation practices, grounding techniques, and verbalizing to help the client self-sooth/motivate self for improvement with anxiety, depression, self-image, suicide ideation or self-harm. Jackelyn uses solution-focused therapy to help clients find/process their strengths and qualities improving self-awareness and problem solving with skills they currently have and can improve upon.
Jackelyn believes that mental health is just as important as physical health. All the aspects of self (mental, emotional, physical, and spiritual) work together to create the balanced mind and body. When one is out of balance, it will throw off the whole self. The therapeutic process is a collaborative effort among the client and therapist to create an environment for self-reflection, self-improvement, and self-empowerment. The client and therapist work together to find solutions that work with the client's strengths and qualities to better improve the client's overall well-being.
In 2020, Jackelyn completed a MSW program with a clinical track. In 2021, she passed her LMSW board exam. During her MSW field clinical, Jackelyn worked on the Navajo Nation at the IHS healthcare facility working mainly with adolescents at the local high school and middle school. During her practicums, she completed many trainings for therapy revolving around the LGBTQ+ community, more specifically the LGBTQ+ adolescent community (All Children, All Families: Human Rights Campaign Foundation).
Jackelyn and her husband have been married for 5 years and are originally from TN and KY. They resided on the Navajo Nation in AZ for 3 years before moving to MD. In her spare time, Jackelyn loves being outdoors and hiking, playing sports, and exploring new places. She has a Harley Davidson and enjoys riding with her parents. The Blue Ridge Mountains are some of their favorites rides. Jackelyn competes in triathlons from time to time and completed her first Ironman in 2018. Yoga is her favorite type of activity because it checks all the boxes of (mental, emotional, physical, and spiritual) health.
Jackelyn is currently only accepting female clients ages 12+.
Jackelyn is licensed in the state of Maryland (#28114) and is under the clinical supervision of Wanda Scott, LCSW-C (MD License #11779).