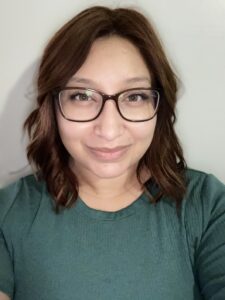 Practicing Since: 2022
Creating opportunity for trust, allowing clients to be vulnerable while focusing on their strengths helps Isabel build relationship with her clients. Regardless of background, clients can expect a welcoming environment.
Isabel believes it's important to provide children and youth with the tools needed to grow and be successful adults. In each session, she strives to be the person she needed as a child. She is confident working with adults, teens, and youth in diverse communities.
Isabel is a military veteran and upon completing her master's degree in Social Work, also completed Safety Zone training.
She enjoys traveling to other countries and hiking with her pets.
Isabel is licensed in the state of Virginia (#0906012275) and is under the clinical supervision of Claudia McDowell, LCPC (VA license #0904005916).