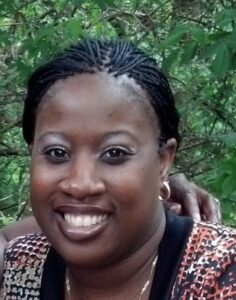 Practicing Since: 1997
Glenda has over 15 years of experience providing direct services to adults, children, and families in the social services and criminal justice arenas. She holds a Master of Science degree in Counseling Psychology from the University of Baltimore. She is a member of Delta Sigma Theta Sorority Incorporated where she is involved with various community based projects such as mentoring, organizing events, and volunteerism.
As an employee of The Pretrial Services Agency for the District of Columbia (PSA), she is the supervisor for the Specialized Supervision Unit, a unit designed to supervise defendants diagnosed with a severe and persistent mental illness. She has over 10 years' experience providing various mental health and substance use trainings, and, in 2012, was certified as a Mental Health First Aid Trainer. She has served as a case manager in PSA's renowned Superior Court Drug Intervention Program (Drug Court) providing individual and group substance use counseling. Prior to joining PSA, she was a Treatment Counselor at Dismas Halfway House in Baltimore, and served as a Psychiatric Technician at Riverside Psychiatric Hospital in Newport News, VA.
Glenda is a dually Licensed Clinical Professional Counselor (LCPC) and Supervisory Alcohol and Drug Counselor. In 2007, she opened her own business, Pushing Forward Counseling Services, where she provides individual mental health and substance use services to adults and individuals employed by the Department of Transportation.
Glenda is licensed in the state of Maryland #LC2115.