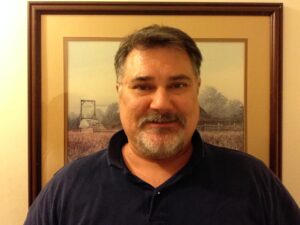 Practicing Since: 2008
Having a big heart for those feeling defeated and lost, Tom Moran has always felt his calling to be in the area of counseling, even before he transitioned out of a career in insurance in 1996.
Tom had direct care experience in the intellectual disabilities field before graduating college and continued in this field while earning his Master of Divinity degree at Capital Bible Seminary in Lanham, MD and a Master of Arts in Christian Counseling and Discipleship. Tom's professional experiences have included working with various mental health diagnoses in an intensive alternative school in Pennsylvania.
Tom seeks to integrate principles and truths with an eclectic choice of counseling ideas and theories to address important issues and patterns discovered in sessions. These have guided his current clinical focus to be in working with male clients struggling with spiritual disillusionment and spiritual issues, adjustment disorders, and sexual addiction issues (including pornography addiction).
Tom currently serves with his church's leadership team and has previously served as an ordained deacon. He has raised four children with his wife of 20+ years. What he enjoys most is music and talk radio, and downtime with his family. He likes collecting books, tools, and electronic technology.
Tom is licensed in the state of Maryland #LC7032.
Client Thrive Program
Credentials Earned: