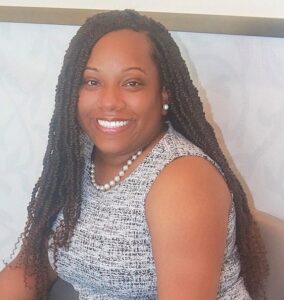 Practicing Since: 2014
Gelisa's desire is to empower her clients, so they can then empower themselves. Her goal in practice is to empower her clients to restore balance in their lives to combat depression, anxiety, stress, self-esteem issues or trauma. Her background is in individual, family, and crisis counseling. She works with children, adolescents, and adults. Gelisa uses a person-centered approach to helping individuals and families, to promote coping, healing, and personal growth.
Gelisa also takes the approach of helping her clients to be the better version of themselves, and this is accomplished by utilizing treatment modalities such as CBT, meditation, and mindfulness practices. Promoting wellness and encouraging self-care is something Gelisa loves to do. Her hope is to work together to ensure clients are feeling healthy and stable both inside and out.
Gelisa received her Bachelor degree in Social Work from Clark Atlanta University and her
Master's Degree in Social Work from Barry University. She is currently pursuing a PhD in Social Work from Barry University. Gelisa has a Certification in Nonprofit Management from Walden University and a Certification in Paralegal Studies from Blackstone Career institute. She also owns a nonprofit called Kamille's Cabinet in Stockbridge, GA that helps the homeless population, named after her daughter who passed away.
In her spare time, Gelisa enjoys reading, listening to music, yoga, and traveling. Her favorite color is royal blue. She is a member of Zeta Phi Beta Sorority Incorporated.
Gelisa is licensed in the state of Maryland (#25347).
Client Thrive Program
Credentials Earned: