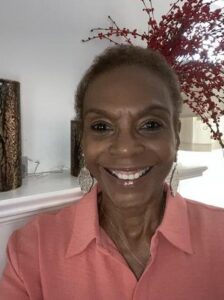 Practicing Since 2005
Gail believes the first step to developing a healthy therapeutic relationship is to create a safe and positive environment by joining in with each client, assuring they will be accepted, heard, and treated with respect. Her desire is to help empower others to discover and reframe strategies and perspectives to navigate through life's challenges that promote positive, purposeful, effective change in their lives. She is dedicated to helping individuals who feel they suffer from depression, anxiety, and low self-esteem/self-worth. As well as those who have experienced various types of trauma & abuse, loss, grief & abandonment, miscarriages & abortions, marital issues, and faith issues as it relates to Christianity.
Gail earned her master's degree in clinical psychology, specializing & Marriage & Family therapy. She is certified in Mindfulness Meditation. Additionally, she is a member of Nation Board of Certified Counselors (NBCC); American Christian Counselors Association (ACCA); and the American Counselors Association (ACA). While she may use various treatment modalities, her counseling style is integrative approach (meaning she may use more than one treatment modality with each client).
In her spare time, Gail relishes spending time with her family, friends, and participating in various church ministries. She loves warm weather, being outdoors, and listening to various genres of music. She is the mother of 1 adult son and 2 young adult grandchildren. She was happily married for many years before her husband passed away. Gail is licensed in the state of DE, license # PC-0011397.