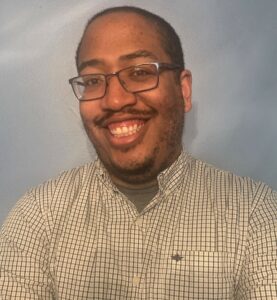 Practicing Since: 2017
Franklin has worked with children, adolescents, and their families in community-based and school-based settings. He has spent a significant amount of time helping kids with severe emotional disturbances to adjust in home, school, and community settings. Franklin seeks to integrate eclectic counseling ideas and theories to address important issues and patterns discovered in sessions.
Franklin is zealous about equipping individuals and families to be successful through collaboration of treatment goals and exploring innovative solutions. Franklin is passionate about creating environments for individuals to excel by overcoming obstacles/barriers. Overall, his work experience has trained him to anticipate, identify, and resolve complex obstacles leading to success of programs as well as giving him the ability to manage competing priorities in an organized manner while dealing with urgencies related to client needs.
Franklin's drive in practice comes from a quote by MLK, "If you can't fly then run, if you can't run then walk, if you can't walk then crawl, but whatever you do you have to keep moving forward." Franklin has his Master's degree in Social Work with a clinical concentration of Mental Health.
Franklin is licensed in the state of Maryland #25750 and is under the clinical supervision of Steve Osterhout, LCSW-C (#09238).