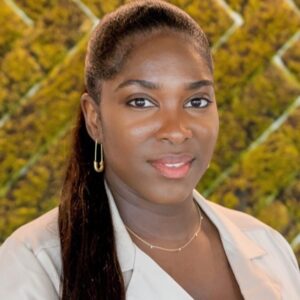 Practicing Since 2020
Conise Shaw joins Safe Harbor Behavioral Care as a Licensed Master Social Worker. She
views mental health as a vital aspect of the overall wellbeing of individuals and families. It
involves learning emotional resilience, self-awareness, and healthy coping mechanisms to
heal from past and present experiences. Her focus is to create a safe and non-judgmental
environment for clients to explore their thoughts, emotions, and experiences.
She received her master's degree in 2022 and completed a training course in Emotional
Focused Therapy. She likes to utilize motivational interviewing skills to build engagement
and report with clients. Other modalities that she utilizes is Christian Perspective
Counseling, Client-Centered Approach, Trauma Focused Therapy, Cognitive Behavioral
Therapy, Grief Therapy, and Multicultural Therapy. She likes to provide a collaborative
approach with clients to help them reach their identified goals. If you are looking for
someone that provides a relatable and supportive environment to express your feelings and
emotions, then Conise Shaw is the counselor for you.
In her spare time, Consie likes to hike new trails, spend time with family and friends and
cook new meals. She is currently engaged and expecting her first child.

Consie is licensed in the state of Maryland (#30607) under the clinical supervision of Georgina Irondi, LCSW-C (#20025).