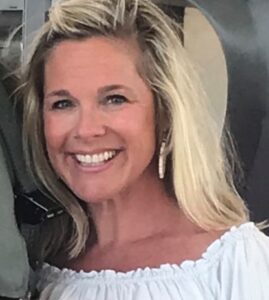 Practicing Since: 2017
Christy uses an eclectic approach in her therapeutic sessions by including various therapies such as: Solution Focused Therapy, Cognitive Behavior Therapy, Person-Centered Therapy, Narrative Therapy, among others, to best meet the needs of her clients. Christy provides a warm, inviting, non-judgmental, safe space to explore client's feelings of dissatisfaction, concerns, setbacks, misunderstandings, anxieties, and fears. Christy creates an excellent therapeutic alliance with her clients as she optimistically fosters the humanistic psychologist Carl Roger's, "Unconditional Positive Regard" approach.
One example to better mental health is setting personal goals such as practicing and ultimately implementing in one's daily life healthy-minded activities. Such activities include: removing destructive patterns of negative self- talk, which lowers one's self worth and self-esteem, as well as learning how to remove the NAT's (Negative Automatic Thoughts) as they occur. Clients will learn healthy ways to communicate, so they come away feeling heard and affirmed in and out of their session. Self-discovery and self -acceptance promotes healing, as clients can navigate through hardships and how to best fulfill their potential, so each client can begin to live their best life.
Christy has been married for 23 years and her husband served in the military for 20 of those years. They have four children ranging from college to elementary age: three sons and one daughter. Christy's dad passed away when she was 7 years old. The counselor she worked with during that time, made a lasting impression. Christy went to graduate school for Clinical Mental Health, so she too, could be a light to help others. As a result, Christy wrote a Christian book for children on grief, Somewhere over the Rainbow and a second book Heaven's Dentist, which tells a tale of how God thought of every detail when he made animals.Christy currently has two Bulldogs.
Christy is originally from North Carolina, where she graduated from Meredith College in Raleigh, NC with a BA in Professional Communications. After being a stay at home mom, and raising four children, Christy felt led to earn her Masters of Art in Clinical Mental Health from Lancaster Bible College- Capital Seminary and Graduate School in Greenbelt, MD where she graduated in 2019.
Additional specialties: Family issues, Parenting, Adjustment Disorders
Christy is licensed in the state of Maryland #LC11624.