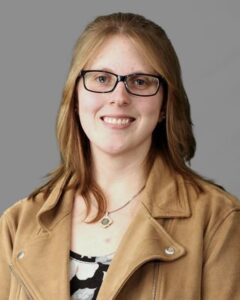 Practicing Since: 2016
Chelsea has gained experience with a variety of populations, situations, and backgrounds. The foundation of her experience was accumulated in a residential setting for children and adolescents. Although Chelsea's specialty lies in treating trauma and adverse childhood experiences, she tailors each session to the requests of the individual, with the goal of simply helping based on one's therapeutic needs. She embraces everyone's uniqueness.
Chelsea is married and has 3 children. In her spare time, she enjoys spending time going places with her family. She also enjoys reading, crocheting, playing video games, gardening, spending time outdoors, and playing with her menagerie of animals.
Chelsea is licensed in the state of Virginia (#0904014493).