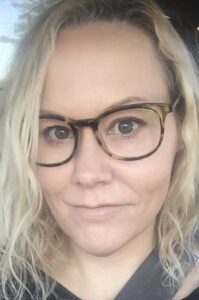 Practicing Since: 2020
Ashley's extensive experience in mental healthcare has equipped her to guide clients through identifying and achieving therapeutic goals as they are the experts on their lives. She provides unconditional, positive, regard and offers a non-judgmental space to process emotions. Trained in EMDR and a specialization in trauma and crisis, Ashley believes her clients benefit from a variety of treatment modalities.
After completing her master's degree in Clinical Mental Health Counseling, she went on to earn additional graduate specialization in trauma and crisis. She has completed EMDR training and consultation hours. Additionally, she has extensive experience working with individuals with substance use disorder and borderline personality disorder.
In her spare time, Ashley enjoys reading, traveling, swimming, and spending time with family. She loves animals, especially dogs.
Ashley is a licensed therapist in the state of Virginia (VA License #: 0701012664) and is under the supervision of Stacey Crosson, Virginia LCP (0717001506).