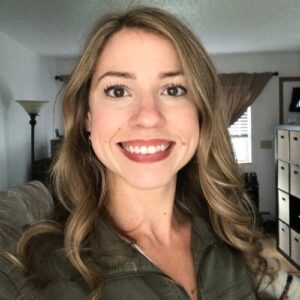 Practicing Since: 2023
April aims to create an accepting, welcoming, and supportive atmosphere where clients can explore ways to address struggles in both the short and long term. She focuses on a client-centered approach and tries to discover what methods work best for each individual.
April believes that a client-centered approach allows for more discovery of what works best for clients and what tools are most helpful for the individual's situation. She invests time in developing a strong rapport with clients to truly understand the client's unique perspective and worldview.
In her spare time, April loves exercising, learning, playing piano, and making things with her hands. She enjoys spending time with her partner and 2 fur babies.
April is under the clinical supervision of Steve Osterhout, LCSW-C (Maryland license #09238).
Client Thrive Program
Credentials Earned: