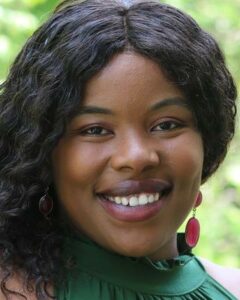 Practicing Since: 2018
Do you feel sad or feel that you have no energy? Are you stuck in a cycle and challenged with identifying and overcoming obstacles? Agnes recognizes that many times one can feel overwhelmed, unheard, and unnoticed. Life can be stressful, causing internal emotional pain or conflict. It's hard to look for help when the world around you seems like it's caving in. Agnes believes one of the bravest things you can do is begin to understand your own story.
Agnes enjoys working with adolescents, adults, and families with a variety of challenges that include anxiety, grief, addiction, spiritual crisis, depression, trauma, life transition, self-esteem, and relationships. She uses an integrative approach tailoring treatment to help clients use existing strengths and identify roadblocks to progress. Agnes believes a therapeutic relationship should foster a journey of self-discovery, healing, and transformation. Agnes graduated from Loyola University Maryland with a Master of Science from the Pastoral Counseling Program. She is a board-certified member of the National Board of Certified Counselors. Agnes specializes in seeing first and second-generation immigrants. 
Agnes is licensed in the state of Maryland #LC12774.