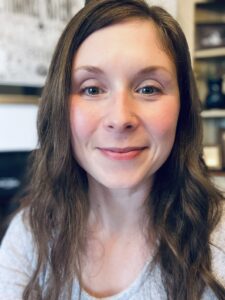 Practicing Since: 2012
Abby works to cultivate an atmosphere and relationship that is fundamentally supportive and nonjudgmental. Using various modalities of treatment, her goal is to help clients increase self-awareness, identify and truly understand their motivations, utilize their strengths, and develop safer coping strategies.
As both a consumer and provider of mental health services, Abby truly believes that the best therapeutic relationships allow clients to see and hear themselves more clearly; all behavior comes from somewhere, and understanding why we do what we do is powerful.
Before becoming a licensed social worker, Abby worked in public health for 13 years and has been certified in HIV and Opiate overdose prevention. She has a special affinity for those impacted by substance abuse.
Abby is married and has 2 children. She is an animal lover and enjoys cooking, reading, yoga, and spending time outdoors.
Abby is licensed in the state of Maryland (LM 19097) and is under the clinical supervision of Stefanie Plitt, LCSW-C (MD 16101).
Client Thrive Program
Credentials Earned: