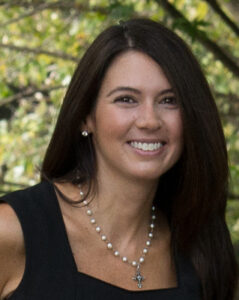 Practicing Since: 1999
Lori Ochs is a Licensed Clinical Social Worker (LCSW-C) who treats children, families, couples, and individuals ranging in age from 10 through adult, and has been a guest lecturer at the University Of Maryland Graduate School Of Social Work. Lori has extensive experience in the treatment of eating disorders and has worked at the Center for Eating Disorders, which is now part of the Shepard Pratt Health System. She has also lead in the development and facilitation of community programs in Carroll County in the areas of eating disorder treatment, awareness and prevention.
Lori believes in bringing problems into the light and applying truth. She sees her role as an encourager: lending hope to the hopeless, prescribing interventions, teaching healthy coping skills, and challenging old ways of thinking. Lori believes that each individual client is unique, has individual needs and areas in which they desire growth, and wants to meet them where they are in their life. Lori welcomes people from all walks of life, regardless of where they are in their journey. Lori brings sensitivity along with her clinical training.
Lori is licensed in the state of Maryland #11333.