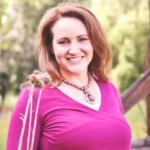 Practicing Since: 2023
Kimber Thomas (she/her) strives to create an open and non-judgmental atmosphere, treating each
person in a caring and respectful fashion while being mindful of individual differences and cultural and
ethnic diversity. She strives to promote clients' socially responsible self-determination and seeks to
enhance clients' capacity and opportunity to change and to address their own needs.
Kimber understands that each individual has had their own unique experiences and has their own
interpretation of the world around them. She endeavors to learn the worldview of her client's in order to
enhance cooperation during the counseling process and establish emotional bonds of trust, care, and
respect. She strives to promote confidence, reassurance, openness and honesty as she works with her
clients to address life experiences using ethical, legal, and professional processes.
Kimber had the pleasure of serving in and working with the US military for the last 18 years and is
currently finishing up her Masters in Social Work degree from Capella University. She has an
undergraduate in Psychology from the American Military University and is a member of NASW. She is a
member of the National Society of Leadership and Success Honor Society as well as Phi Alpha
National Honor Society and SALUTE National Veterans Honor Society.
In her free time, Kimber loves reading, singing, playing piano, going on adventures with her husband, and volunteering with her church youth group. She loves learning and is constantly engaging in
experiences which challenge her understanding and perspective to better love, serve, and protect those
within the realm of her influence.
Kimber Thomas is under the clinical supervision of Unique Sellers, LCSW-C (Maryland license # 22035).