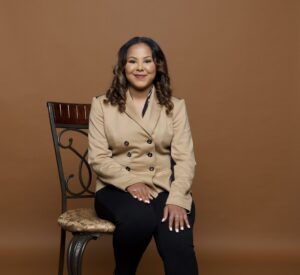 Practicing since 2023
Janay comes to Safe Harbor as a graduate intern studying mental health counseling. She received her B.A. in Psychology. Janay has experience working with a variety of clients in a residential setting. Many of the diagnoses included anxiety disorders, mood disorders, borderline personality disorder, and dual diagnosis. She also has an interest in women's health issues including PMS/PMDD, infertility, and fibromyalgia. Janay also has an interest in helping couples with premarital/marital counseling and family counseling.
She uses a variety of modalities, which include Strength-Based Approach, Cognitive-Behavioral Therapy (CBT), and Dialectical Behavioral Therapy (DBT) to help her clients. Janay has experience in providing treatment in groups and one-to-one settings. Janay also is a Christian Counselor and provides faith-based support for those who want to incorporate their faith in counseling. Janay's calling is to help people discover the greatness that is within them to help them fulfill their purpose. To help bring healing to those who feel broken and those who desire to become a better version of themselves. "Prayer is a weapon; therapy is a strategy." -Dr. Anita Phil
In Janay's spare time, she enjoys singing and dancing to music. She is under the clinical supervision of Michelle Pearce, PhD (MD license #05176).