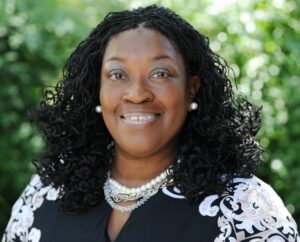 Practicing Since: 1998
Dr. Simmons utilizes an array of therapeutic specialties to include CBT, CPT, Trauma Informed Care, Family Systems and Psycho-analysis. Her theoretical foundation stems from an overall wellness model.
Dr. Carol Simmons has been a provider of Behavioral Health Services over the past twenty years. She has practiced on a national level and has provided responses internationally. Dr. Simmons has practiced in many different environments at the local, state and federal level across the country, including federally qualified health centers, inpatient hospitals, Native American Reservations and inner city communities. Dr. Simmons has extensive training in mental health practices, secondary training in substance abuse and trauma. Dr. Simmons enjoys working with multiple populations, including adolescents, adults, and couples.
Dr. Simmons is licensed in the state of Maryland #10896.