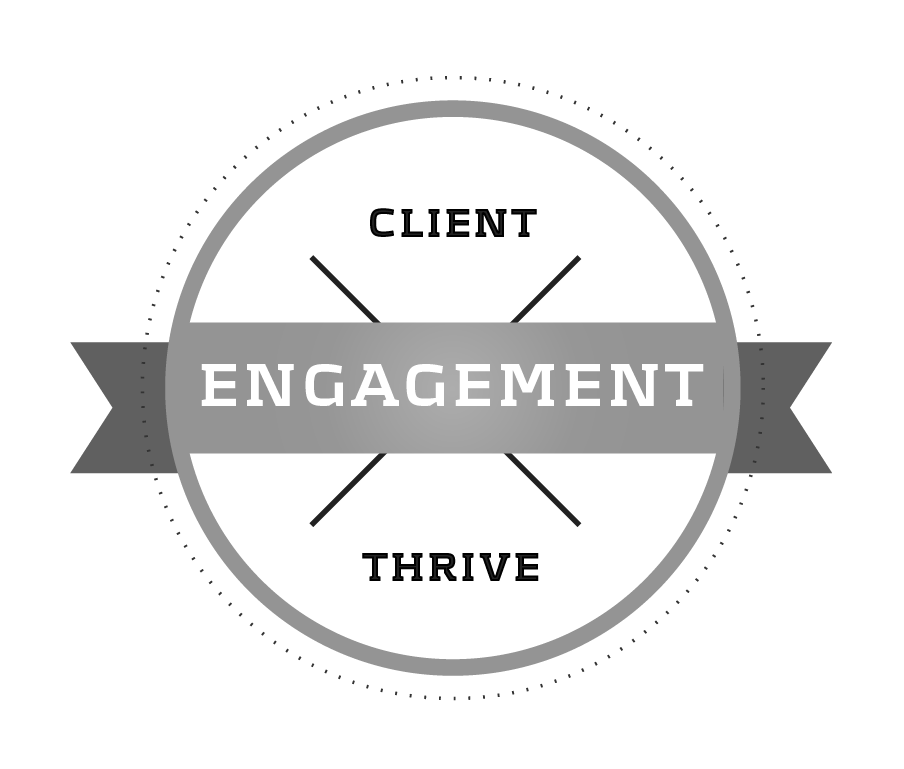 The Client Thrive Program is an evidence-based program designed by Safe Harbor for clinicians to learn and implement an empirically based, three-pronged practice intervention to enhance client outcomes in treatment. The Client Engagement leg of the program introduces the program to the clinician, gives them an understanding into evidence-based practice, and gives the opportunity to implement best practices to fully engage their clients in the treatment process.
Client Engagement practices are measured through lead and lag measures from the clinician's first contact with the client through the course of treatment.
Clinicians are awarded this badge after completing the first of three legs of the Client Thrive program and demonstrating both knowledge of the material and producing artifacts demonstrating the clinician has implemented best practices for client engagement.
---
Earning Criteria:
Clinician must gain a full understanding of the history and core values of Safe Harbor Behavioral Care
Clinician must gain knowledge of the different department's roles within Safe Harbor and how they work together to serve the client alongside the clinician
Clinician must gain an understanding of the importance of evidence-based practice and how this impacts mental health treatment, understand the ethical mandate for empirically supported practice, as well as define the three elements of evidence-based practice
Clinician must gain an understanding of how to implement the Client baseline assessment of the M3 as well as how to administer reassessments
Clinician must gain an understanding of how to use the In-Session Rating Scale during each session with the client
Clinician must gain an understanding of how to use the Working Alliance Inventory
Clinician must gain an understanding of how to reduce and maintain low cancellation rates that are in line or lower than the national average
Clinican must complete all four modules of the Client Engagement leg of the program and demonstrate at least a 90% passing grade on all four knowledge quizzes
Clinician must implement assessments, scales, and inventories with the client as outlined in the program which will be demonstrated through lead and lag data that will be generated
Clinician must submit artifacts such as: example of a welcome letter or email to new clients, example of follow up communications with client, homework examples to engage client in between sessions