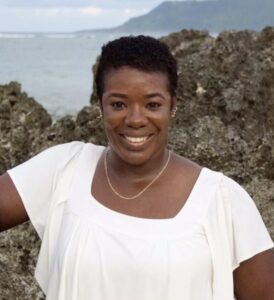 Practicing Since: 2019
Traci was led to become a counselor because she feels that she has an open heart, is an authentic listener, and she desires to see people live happy fulfilling lives as a whole individual. Traci likes to provide a safe space for her clients with no judgement where they can relax. They can use this as an opportunity to have the freedom explore their own thoughts and feelings while feeling safe. Traci even likes to have a little fun and meets her clients where they are. This allows the building of a healthy therapeutic relationship, where the client can learn more about themselves and their patterns of behavior. This can encourage the client to also establish new, healthy patterns of behavior to improve their mental health, physical health, emotional health, and spiritual health.

Traci likes to use treatment modalities which compliments the client's lifestyle and comfort, which also builds self-esteem, self-confidence, and security in themselves. This is a journey that can be taken at the client's own personal pace. Traci believes that as a counselor, she should help to facilitate the process of a client solving their own problems through encouraging the client to draw from their own conclusions to choose the direction that is best for while working together to resolve their issues.
Traci believes every client deserves to be seen as a unique individual even if their story seems similar to another. Each client is like a clean slate whenever they are seen. Traci likes to extend grace to each client while listening to them share their experience. She is willing to enter that experience with them and believes that the whole person needs to be taken into account when going through their mental health therapeutic processes. Each client is worthy of being heard, accepted, and respected regardless of their struggles and personal circumstances.
Traci is a nationally credentialed Sexual Assault Victim advocate, is trauma informed, and has a background in substance abuse. She is also an Air Force veteran. In her spare time, she enjoys reading, swimming, volunteering, traveling, spending time with her children, finding rare gems at local stores, and connecting with friends.
Traci is licensed in the state of Maryland (#LC14132).