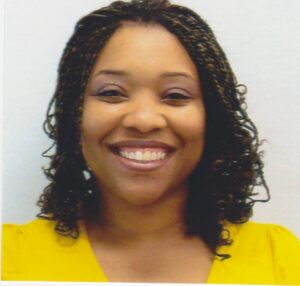 Practicing Since: 2010
With compassion and understanding, Tiffany works with each of her clients to build on their strengths and attain the personal growth they are committed to accomplishing.
Tiffany is a Licensed Clinical Professional Counselor specializing in grief recovery and issues related to unresolved grief and loss. After attaining her Bachelor of Science (BS) in Psychology at Florida Agricultural and Mechanical University, she pursued her Master of Arts (MA) in Counseling Psychology at Bowie State University. During her graduate studies and thereafter, she worked with Maryland Family Resources, Inc where she worked with youth who were abused and neglected, many suffering the loss and grief of an intact family. It was at that time that her desire to do more for those struggling with loss developed.
In addition to working with youth, Tiffany has worked in the field of Substance Abuse Treatment for over eight years, providing individual and group counseling in the Criminal Justice System through her work in the New Directions Intensive Drug Treatment and Supervision Program with the Pretrial Services Agency for the District of Columbia (PSA). Currently, she serves as a case manager in PSA's Specialized Supervision Unit, which is a unit designed to supervise defendants diagnosed with severe and persistent mental illness. In 2012, Tiffany became a Certified Grief Recovery Specialist.
Tiffany is licensed in the state of Maryland #LC3881.