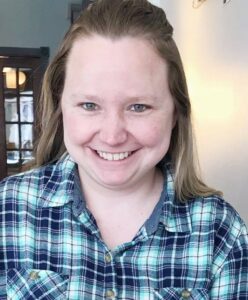 Practicing Since: 2019
Tessa seeks to meet clients where they are by personalizing treatment using feedback and prioritizing the therapeutic relationship and client needs. She utilizes cognitive-behavioral and person-centered orientations to help empower clients.
Tessa earned her undergraduate degree in Psychology and a Master of Clinical Psychological Science from the University of Maryland College Park. She completed a Certificate in Pastoral Counseling at Loyola University Maryland. She received training and experience at the National Institute of Mental Health researching treatment-resistant mood disorders and outpatient mental health settings as a licensed clinician working with a variety of populations and issues. Tessa is passionate about helping others and uses mindfulness and spiritual practices in her own life to balance the stressors of daily life.
Tessa provides additional areas of focus such as: adjustment/transitions, co-occuring disorders, and survivors of suicide.
Tessa is licensed in the state of Maryland #LGP9489 and under the clinical supervisor of Jessica Ives #LC2578.