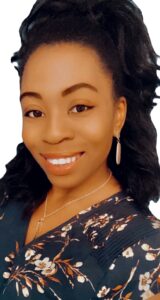 Practicing Since: 2015
Tarisa's goal as a therapist is to provide her clients with a judgement free space for them to be their authentic selves and speak their truth. She wants her clients to feel like they are working in a partnership in finding the necessary tools and guidance to overcome life's uncertainties.
She values building positive therapeutic relationships with her clients. Tarisa seeks to encourage individuals to recognize their strengths to discover solutions to their problems using mindfulness techniques.
After earning her master's, Tarisa has received certifications in Safe Crisis Management, Therapeutic Aggression Control (TACT2), and is pursuing her LCSW-C license.
In addition to the listed issues, Tarisa is also experienced working with social skills training, homelessness, teen parenting, and generational trauma, and goal setting.
What Tarisa loves the most is being a mom to her young son, and spending time with her family and friends. In her free time, Tarisa enjoys trying new activities, taking trips to the beach, grabbing a coffee, and going shopping.
Tarisa is licensed in the state of Maryland (#23342) and is under supervision of Stefanie Plitt (#16101)
Client Thrive Program
Credentials Earned: